S-Series S4
Product Code - S4
Wood Stove
Up to 70,000 BTU's
Glass Size: 10 1/2"h x 16 1/4"w
EPA Certified
S-Series Medium Stove
President's Limited Lifetime Warranty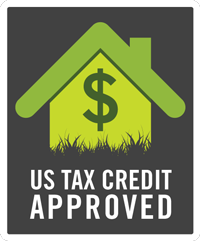 The Napoleon S4 Wood Stove is EPA approved with a modern cast iron door and pedestal base in a metallic charcoal finish. The stove features an "Easy Glide" ash drawer with a removable ash pan and lid for easy cleaning. The S4 also features a "Secure Lock" lever action door handle (with a removable handle shield) that remains in a convenient up position when the door is open, making refuelling safe and easy. The S4 is the perfect wood burning stove for those wanting wood burning technology with a clean, contemporary look.
Options & Accessories
Handles
"Secure Lock" Lever Action Handle
Convenient Storage Location for the Removable Handle Shield
Components
Additional Product Features
Vortex™ combustion system
Hidden hinges and extra large glass viewing area
Contemporary EPA wood stove complete with contemporary cast door and cast pedestal base
Precision "Easy Glide" ash drawer with removable ash pan complete with lid for convenient and easy disposal
"Secure lock" lever action door handle remains in a convenient up position while re-loading fuel
Removable handle sleeve for added safety
Convenient holder for handle sleeve located in slide out ash drawer
Heavy duty 5/16″ firebox top
Ceramic fiber baffle system
Metallic charcoal finish
Removable stainless steel floating secondary air manifold
Optional door accent trim in satin chrome plated finish
Mobile Home Approved – US Only
The S4 comes complete, ready for installation
Products may not be exactly as shown. Flame height and activity is influenced by varying configurations and may not appear as shown.